USA-DANCE.NET ®
DANCE PARTY JAMS



Make the most of your DANCE experience
with these CLASSIC RETRO JAMS...
(UPDATED BI-WEEKLY, DJ FAVORITES)


Any Song ,

xxxxxxxxxxxxxxxxxxxxxxxxxxxxxxxxxxxxx


Any Time,

xxxxxxxxxxxxxxxxxxxxxxxxxxxxxxx


Any Device !

30-day FREE trial


















( LOVE IN THE ) SUMMERTIME

-Carl Hanaghan, Kaysee & Earnshaw

TIL THE MORNING ( COMES )

-DeezBootz
I FEEL GOOD ( I LIKE WHAT YOU'RE DOING TO ME '12 )

-Smokin Beats
BRING YOUR LOVE BACK

-Steve K. . .
FROM PARIS TO BERLIN

-Infernal

( ALWAYS ) BY MY SIDE

-Flanders
SEVEN DAYS IN SUNNY JUNE

-Jamiroquai
DOWN IN L.A.

-Munk
STILL IN LOVE

-Andrea Lovea, Thomas Brenner & Richard Earnshaw
ON A NIGHT LIKE THIS

-Kylie Minogue, Bini & Martini
FUNK

-InClose
WON'T DO IT AGAIN ( SUNRISE )

-Dave Spoon. . .
ENGLISHMAN IN NEW YORK

-PH Electro
ALL THIS LOVE THAT I'M GIVING

-Belezamusica & Sean McCabe. . .

AFTER ALL

-Orange Muse
TURN IT AROUND

-Jason Karl & Cookie
SHOW ME LOVE '07

-Mobin Master. . .
I FEEL LOVE

-CRW
JUMP BACK TO
HOME PAGE OR CURRENT DANCE CHART





continuous / 24/7

PARTY MIX

Tracks from our current chart
WITH A FEW YouTube ADDS

( CLICK THE WORLD )

click
Play All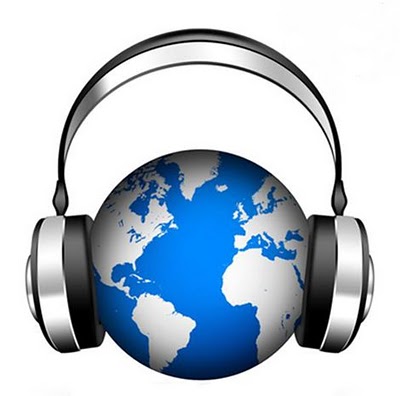 "THE LATEST"
USA-DANCE.NET ®
WEB MASTER BLOGS:




BILLBOARD DANCE CHARTS ARE FLAWED

(Update of Dec. 2016 blog) Historically, Billboard's Dance
charts were all about the clubs and club hits. There were
plenty "other" Dance songs being played on radio but they were
ignored and not charted (in favor of club tracks). Now, it's
just the opposite.

Slow, Britney Spears type songs are all over




radio and that seems to be all Billboard is interested in

.
That's why I don't live by Billboard. Their year end chart is a
big joke, as is their Dance charts. Somebody who has no inter-
est in Dance music has "created" their flawed methodology.
Their Dance charts were never perfect, but they are "dull and
boring" today.

Only a grandmother could Dance to many of the




"Dance" songs they chart

! I'd give Billboard a D- on those
charts. They should be ashamed to even publish and present them
as Dance.

//////////////////////////////////////////////////////






CHANGE OR GET LEFT BEHIND

Nothing stays the same forever. I found out USA Dance Mix is
broadcasting on Shoutcast version 1 which has not been updated
since 2004! Now, many newer phones and web browsers will not
support version 1. Version 2.5 is the latest and we will prob-
ably have to migrate about 1000 tracks over to the newer plat-
form. We have until June to make a decision or stick with it
for another year. The problem is the newer version is about $50
more per month, and with limited funds (donations are very few
to the station) it's really a budjet breaker. Add to that the
artist royalty fees which more than doubled in 2016.

It seems




the big guys like Pandora would really like to squeeze out the




small, independent streamers and claim streaming radio for




themselves

. If you are a wealthy Dance music lover and truly
enjoy the station a big donation would be a great way of show-
ing your support.

//////////////////////////////////////////////



RHYTHMS ALWAYS TRUMP TITLES

The latest track to carry this banner is "Mr. Brain Power..."
from the talented Richard Earnshaw. This instrumental is so
well crafted it could be titled almost anything. Thus is the
"crazy" title.

It's almost impossible to have a good vocal song




without also having some good beats

. However, you can still
have a great instrumental jam where "optional" lyrics aren't
needed. 9 out of 80 NEW songs of 2016 were instrumentals. Every
one of them had a title that was mostly meaningless and could
have been titled anything. That's probably the way it should
be and has been for the most part. Giorgio Moroder did it in
the 70's and Earnshaw and others (including Moroder) continue
the tradition today.

///////////////////////////////////////////



INSTRUMENTALS THE UNIVERSAL LANGUAGE

2016 was the best year ever for instrumental Dance tracks. Why
were they so popular? A cute, catchy vocal hook can really make
a Dance recording, but without a good beat you've got nothing.


Regardless of what country a Dance music lover is from, music




is the universal language

. You can feel the rhythms in Poland,
Brazil and Mexico. In many tracks the music comes first and
then the lyrics. Often, lyrics are just an after thought. If
they aren't very good they can actually take away from the
production. The best instrumental releases have a distinctive
musical hook that helps makes them memorable. Artists should be
proud of their works and realize that lyrics are not always
good and may not be required.

//////////////////////////////////



"BOOGIE" POPULAR DANCE THEME + TITLE

Love is the all time most popular Disco & Dance theme. Dance is
also a popular theme, as is Disco and even "Boogie". Here are a
few heard almost daily on USA Dance Mix: "Boogie Nights" Heat-
wave, "Boogie Fever" The Sylvers, "Boogie Oogie Oogie" A Taste
Of Honey, "Boogie Wonderland" Earth, Wind & Fire, "Boogie With
Me" Poussez, "Everybody Get Up And Boogie" Freddie James. Of
those surely A Taste Of Honey would be at the top considering
that track put the "O" in Disco. Personal fav's would be Heat-
wave and teenager Freddie James. However, Poussez made a big
debut by showing that the boundaries for Disco music can be ex-
spanded and are never ending.

A lot of FUNK is in most Disco &




Dance songs when BOOGIE is a theme

. That's a great thing! Who
could ever possibly get funky without breaking into a boogie?
RADIO EDITS CAN BE A CHALLENGE

Very few Dance songs justify being 6 or 7 minutes long. Most
have lots of padding (beats or thumps) at the beginning and the
end. It can be a challenge for USA Dance Mix to edit those
tracks down to a more "radio friendly" 3 1/2 or 4 minutes. But
we do it. Often, a few weeks later the artist has made their
own radio edit and cut their track right where we did. 3 1/2 is
the ideal length (just enough to keep the listener happy).

Too




much of a good thing can be a bad thing in Dance music

. Except-
ional songs though can be 4 minutes or longer. The days of 7-
14 minute Dance tracks have long vanished. Dance music lovers
don't need a lot of "fluff". They just want the artist to get
to the point or meat of their release and nothing more.

////////
THE STATION HAD FEW RECORDS

I lived in Jacksonville, Florida for a couple years after high
school. At one point the city got a new FM Dance station (about
1977). At that time Dance radio played mostly club tracks that
were usually 8 or more minutes long. Well, the station only had
about 10 Disco & Dance records (and some of those weren't too
good). About every 90 minutes they would simply repeat them.
Needless to say, the station lasted only a few months before
switching formats. Jacksonville was just not ready for a full
time Dance station at that time (or at least one that only
played 10 records). Is there a moral here? Maybe.

You may not




have the greatest or the best, but be happy with what you do




have (it's better than nothing

)......perhaps that's it.

////////
/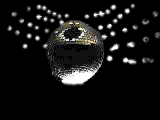 TOP 4O
U.S.A.
DISCO & DANCE
1988-2OO8 HIT IMPRESSIONS

ALCAZAR -

Sexual Guarantee/Don't You Want Me '02/Paradise/Crying At The Discotheque. . .


ASTLEY, RICK -

Never Gonna Give You Up/Together Forever/Whenever You Need Somebody/
. . .('87-'88)


BLACK BOX -

Strike It Up/Everybody Everybody/I Don't Know Anybody Else. . .


BOOTY LUV -

Shine


CAREY, MARIAH -

Make It Happen/Can't Let Go/Emotions. . .


CHER -

Believe/Strong Enough/All Or Nothing


CHRISTOPHER, SHAWN -

Don't Lose The Magic '08


CLAMARAN, EARNSHAW & OCHOA. . . -

Give Some Love
DEEE-LITE -

Groove Is In The Heart/Power Of Love/Good Beat. . .




GEORGIE PORGIE -

Life Goes On/I'm In Love/Sunshine/It's Alright. . .


GRAY, MICHAEL -

The Weekend


HOTT 22 -

Something Real


HOUSTON, WHITNEY -

Love Will Save The Day/So Emotional/For The Love Of You. . . ('87-'88)


INNER CITY -

Good Life/Big Fun


JACKSON, JANET -

All For You. . .


JACKSON, JANET -

Miss You Much/State Of The World/Rythm Nation/The Knowledge/Escapade/
Alright. . .


JAMIROQUAI -

Canned Heat


LA BOUCHE/LE CLICK -

Be My Lover/Sweet Dreams/Nice 'N' Slow/I Love To Love/Tonight Is
The Night. . .


LIL LOUIS. . . -

Music Saved My Life/Club Lonely/New Dance Beat


LOVELACE, KIMARA -

When Can Our Love Begin '08
LIVIN' JOY -

Dreamer/Don't Stop Movin'/Where Can I Find Love


MADISON AVENUE - Don't Call Me Baby/Who The Hell Are You. . .


MINOGUE, KYLIE -

Love At First Sight/Can't Get You Out Of My Head


MOLINA, ANTHONY -

Floating Above Mars


MORILLO. . ., ERICK -

Dancing


NO DOUBT -

Hella Good (Keep On Dancin')


NO HALO & EARNSHAW -

Put Your Hands On


PENISTON, CECE -

Finally


PENISTON, CECE -

Hit By Love/I'm In The Mood/I'm Not Over You


PENISTON, CECE -

We Got A Love Thang/Keep On Walkin'


PINK -

Get The Party Started


ROZALLA -

Everybody's Free (To Feel Good)/Are You Ready To Fly/Faith (In The Power Of Love)

S., ROBIN -

Show Me Love/Love 4 Love/Brighter Day


SOULMAKERS & EARNSHAW -

Falling (For You)


SOUL SEARCHER -

Can't Get Enough


SOUND FACTORY -

Understand This Groove


SOUNDSET -

Everyday '08
STARDUST -

Music Sounds Better With You


STONEBRIDGE. . . - Put 'Em High. . .


WATERS, CRYSTAL -

Gypsy Woman (She's Homeless)/Makin' Happy/Surprise

An impression or imprint can be an entire album or single. Some minor cuts have
not been listed. Our top 3 Dance artists of the last two decades ('88-'08) would be a battle
between Janet Jackson, CeCe Peniston & Crystal Waters. Less than 30% are from 1988
to 1998. Anything in the last few years that seems UNKNOWN can usually be heard on
YouTube.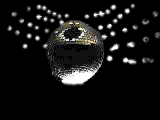 TOP 4O
U.S.A.
DISCO & DANCE

PRE-1988 HIT IMPRESSIONS

ASHFORD & SIMPSON - Found A Cure
A TASTE OF HONEY - Boogie Oogie Oogie
BRAINSTORM - Lovin' Is Really My Game
BROWN, PETER - Crank It Up (Funk Town)
CHANGE - The Glow Of Love/Searching/A Lover's Holiday
CHIC - Good Times/Le Freak/Dance,Dance,Dance/Everybody Dance/I Want Your Love. . .
GARY'S GANG - Keep On Dancin'/Let's Love Dance
GAYE, MARVIN - Got To Give It Up/Let's Get It On/I Want You/Sexual Healing
GAYNOR, GLORIA - Never Can Say Goodbye/I Will Survive
GQ - Disco Nights (Rock Freak)
HAROLD MELVIN & THE BLUE NOTES - Bad Luck/The Love I Lost/Wake Up Everybody
HERNANDEZ, PATRICK - Born To Be Alive
HOUSTON, THELMA - Don't Leave Me This Way
ISLEY BROTHERS - It's A Disco Night
K.C. & THE SUNSHINE BAND - Get Down Tonight/Do You Wanna Go Party/ I Get Lifted
KHAN, CHAKA - I Feel For You/I'm Every Woman/Ain't Nobody/What 'Cha Gonna Do For Me
KHAN, CHAKA & Rufus - Once You Get Started/Do You Love What You Feel/Tell Me Something Good
LIPPS INC. - Funkytown
LYNN, CHERYL - Got To Be Real
MADONNA - Everybody/Holiday/Burnin' Up/Physical Attraction/Lucky Star/Borderline
MCCOY, VAN - The Hustle
MCFADDEN & WHITEHEAD - Ain't Not Stoppin' Us Now
MCLAIN, ALTON & DESTINY - It Must Be Love
MUSIQUE - In The Bush/Keep On Jumpin'
ODYSSEY - Native New Yorker
O'JAYS - I Love Music
RAY, DON - Got To Have Loving
ROBINSON, VICKI SUE - Turn The Beat Around
RUSHEN, PATRICE - Forget Me Nots/Feels So Real And My Mind (Won't Let Go)
RUSHEN, PATRICE - Haven't You Heard
SHANNON - Let The Music Play. . .
SISTER SLEDGE - We Are Family/He's The Greatest Dancer/All American Girls
S.O.S. BAND - Take Your Time (Do It Right)
STREISAND & SUMMER - No More Tears (Enough Is Enough)
SUMMER, DONNA - Bad Girls/MacArthur Park/Spring Affair/Rumour Has It. . .
SUMMER, DONNA - Could It Be Magic/Love Is In Control/I Love You/Heaven Knows. . .
SUMMER, DONNA - I Feel Love/Love To Love You Baby/Sunset People/Hot Stuff. . .
SUMMER, DONNA - She Works Hard For The Money/Last Dance/On The Radio. . .
SYLVESTER - You Make Me Feel (Mighty Real)/Dance (Disco Heat)
TAVARES - Heaven Must Be Missing An Angel/It Only Takes A Minute
All

titles above have each been "RECYCLED" three times into our TOP-4O.
Once and for all, the real "Queen Of Disco" can easily be identified.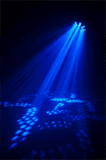 .
| | |
| --- | --- |
| | USA DANCE HOME |
| | USA DANCE MIX |
| | TOP 40 DANCE HITS |
| | CROSSOVER RADIO |
| | #1 RETRO ARCHIVES |
| | CLASSIC IMPRINTS |
| | USA DANCE LINKS |